MASSAGE
Licensed to Calm
Full-body massage to promote relaxation, improve muscle tone and ease muscle tension.
---
Adrian
Adrian has been practicing massage for over 11 years and likes to incorporate her knowledge as a Physical Therapy Technician into her massages. She is passionate about helping people achieve a healthier lifestyle through massage and loves to help alleviate their discomfort. She specializes in Deep Tissue work however, she is skilled in Sports, Hot Stone, Swedish and Prenatal massage. She loves accepting new challenges and has worked on clients of all ages, medical backgrounds and even professional athletes.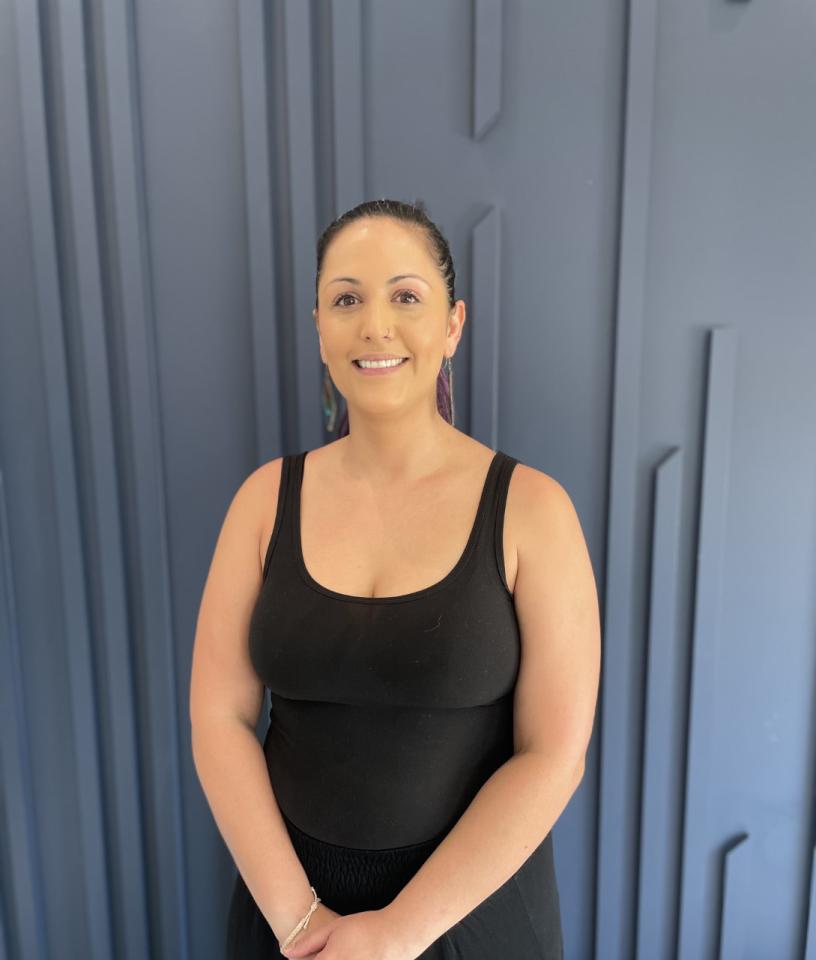 Natasha De Los Santos
Natasha began her training in the art of massage in October, 2020. She has since become licensed as of January, 2022.

The objective of her massage practice is to provide compassionate focus and lasting relief to those seeking to relax and relieve tension. By acknowledging your energetic anatomy and channeling universal loving energy in massage and energy work sessions, she aims to provide an experience that will leave you feeling refreshed in both body and mind.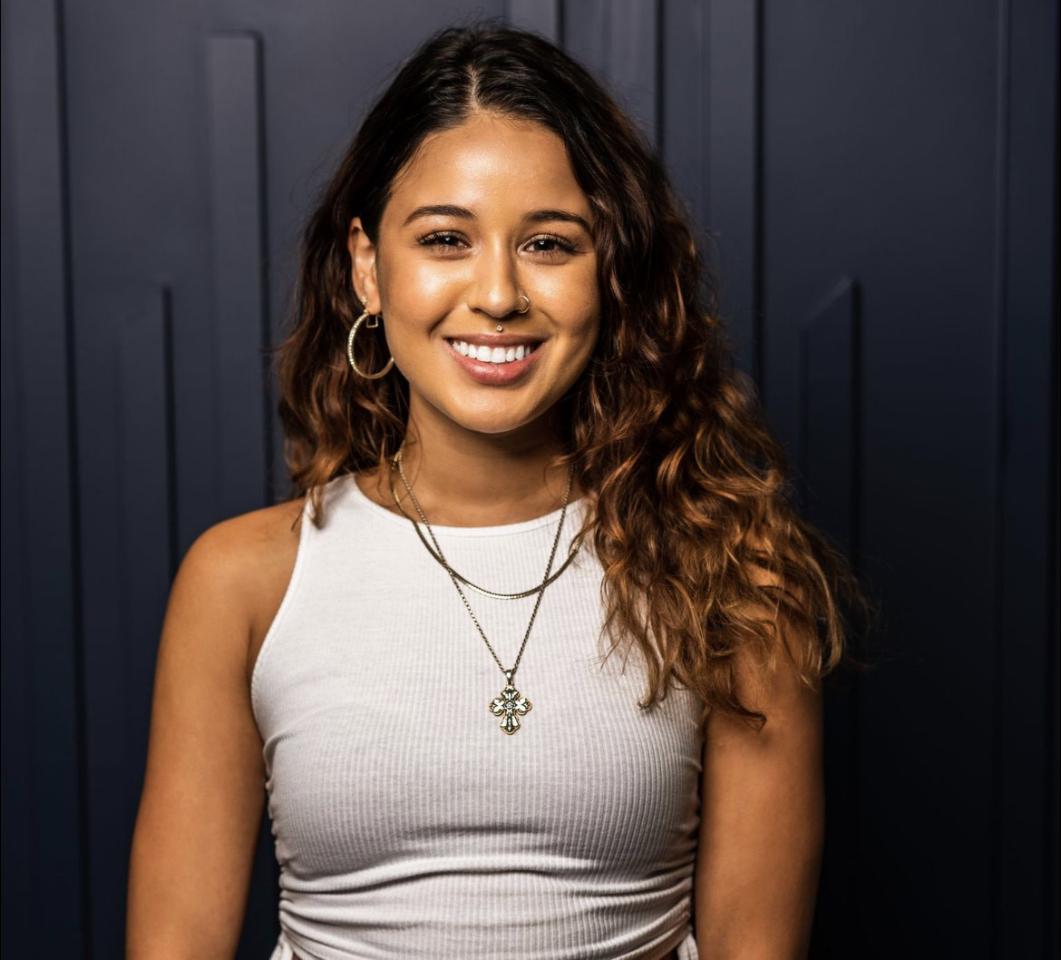 Xylia
Xylia has been practicing massage for over five years. She specializes in Swedish (relaxation), therapeutic deep tissue, and medium to firm pressure. Every session is customizable and is a comfortable balance of both pain relief, and relaxation. Her sessions are perfect for your monthly maintenance, chronic pains, insomnia, and self care days.
Xylia is an Alternative and Holistic Health Consultant, Licensed in Massage Therapy, Certified in Holistic and Integrative Health, Certified Life Coach, and Energy Worker. She is trained in Reflexology, Qi Gong, Cranial Sacral, The Emotion Code, and Fascia Flossing. Her services are fascia focused and are designed to "clear the path", and encourage the body to heal itself mind, body, and soul.*
As an LMT for 7 years, Xylia offers Swedish-Relaxation, Therapeutic Deep Tissue, Foot Reflexology, Cupping, Hot Stones, Face and Scalp Massage, "Body Glow", and Fascia Treatments, such as "Fascia Blasting".
She is also available for booking alternative and holistic health consultations and life coaching, as well as energy work sessions.
*These services are not meant to substitute a doctor's diagnosis and or prescriptions, nor is it psychological counseling; they are specially complimentary to your regular health routine.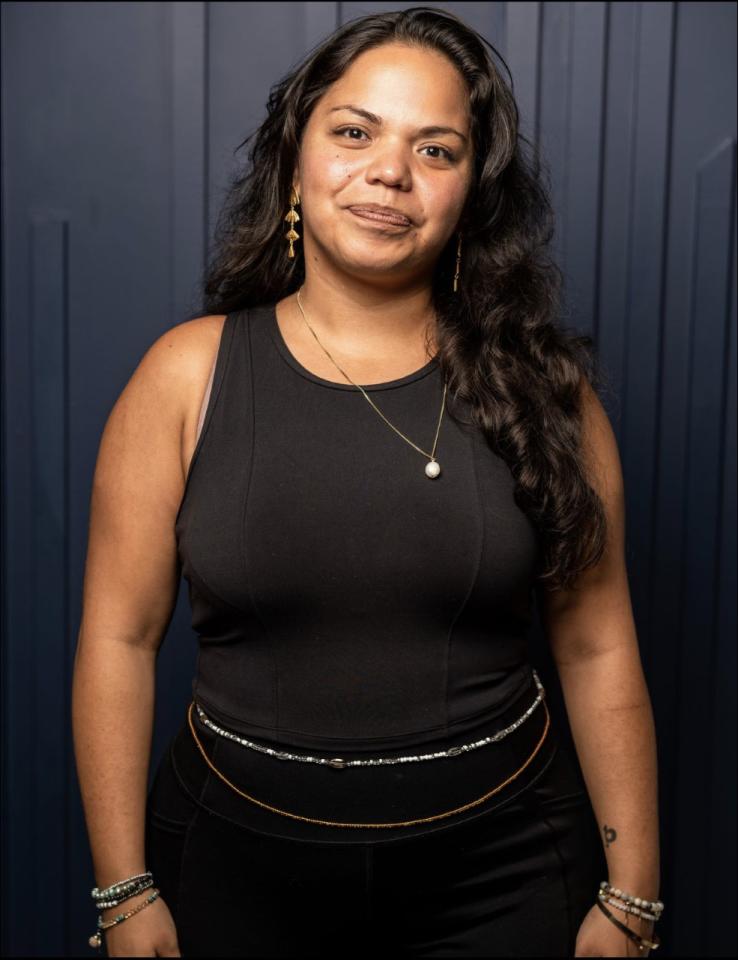 Nancy Sanchez
Nancy Sanchez has been a Licensed Massage Therapist since 2002. Her passion for massage has taught her to learn and practice many styles of therapy such as Swedish, Hot Stone, Sports, Prenatal, Lymphatic, Chinese cupping, and most recently Fascia blaster and Gua-sha (body scraping). Most of her rewarding work has been working with lymphedema and oncology therapy. Nancy also had the opportunity to teach these wonderful skills for several years and learned so many things along the way. Massage therapy is one of her passions that allows her to speak through her skills, and skills are louder than
words.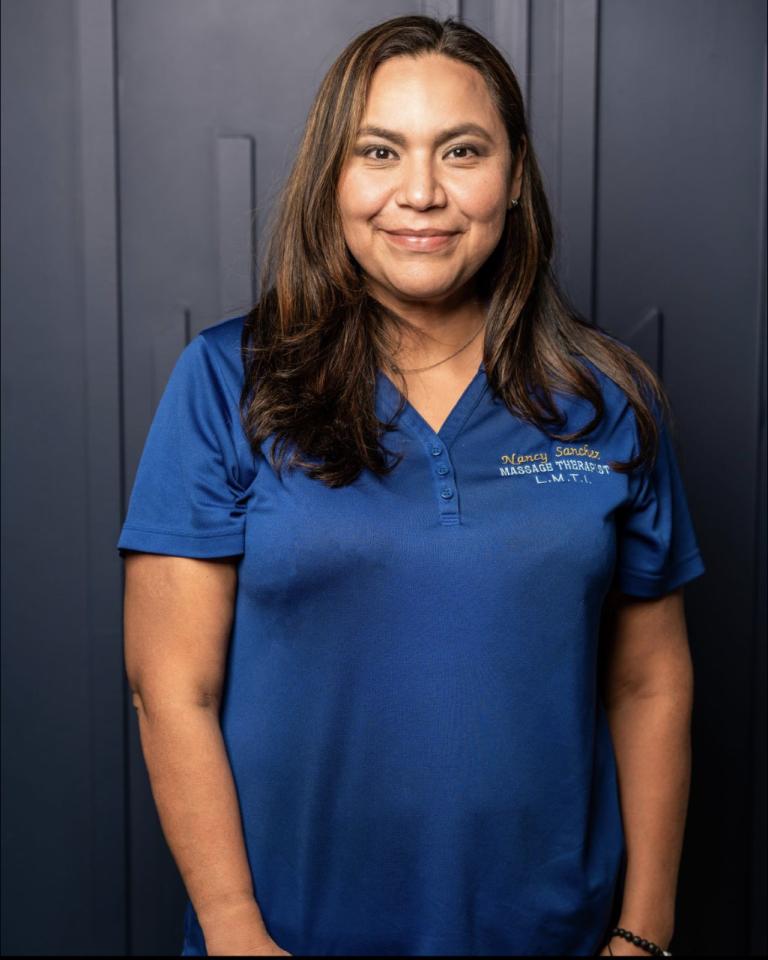 Haley
She is dedicated to bringing Eastern teachings to the Modern-Western culture. Haley has been on a continuous journey of studying the body, with special interests in Eastern modalities like Acupressure and Reflexology. She has recently began practice in Ashiatsu Bar therapy as well. With the approach of the body as whole, she focuses on all of the systems, so you can expect many forms of release. She likes to incorporate teachings of TCM and Ayurveda as well. Her specialties also include: Cranio-Sacral Therapy, Prenatal, Swedish, Pain Management, Lymphatic Drainage, and Russian Sports Stretching.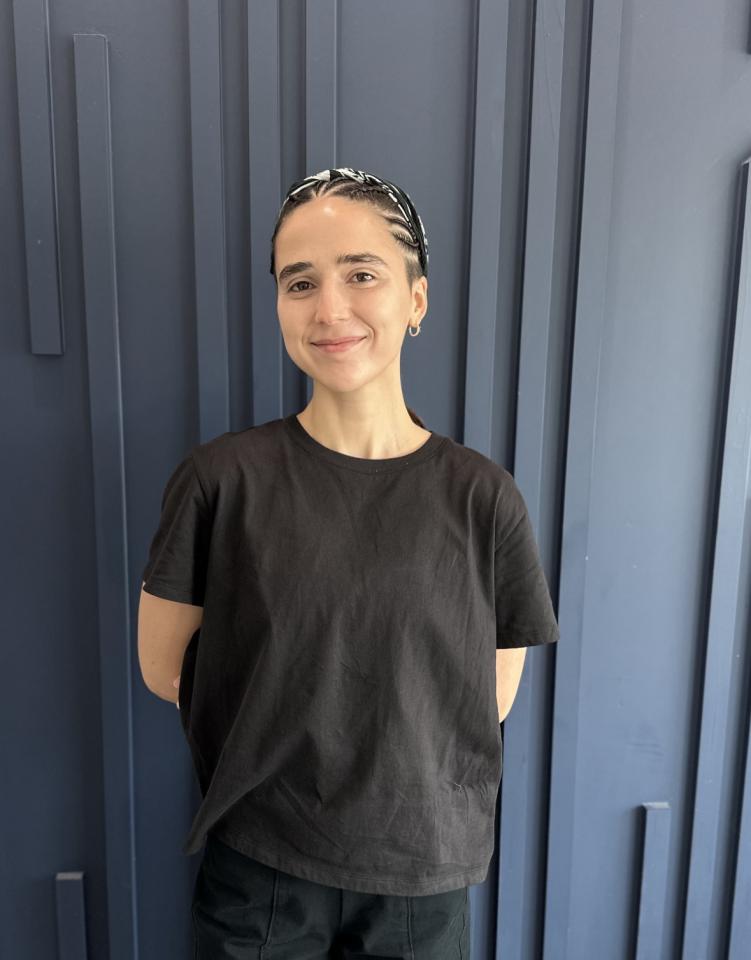 Julz
Julz has been practicing massage since 2016. Her drive for continuous learning has given her the massage modalities in cranial sacral, oncology, hot stone, deep tissue, Swedish, tmj, cupping , and Thai massage. Her passion drives her to customize each individual in order to create long- lasting results. Her goal is to create healing for the recipient's body, mind, and soul. Her specialities are in Swedish, Thai table, Thai mat, and tmj.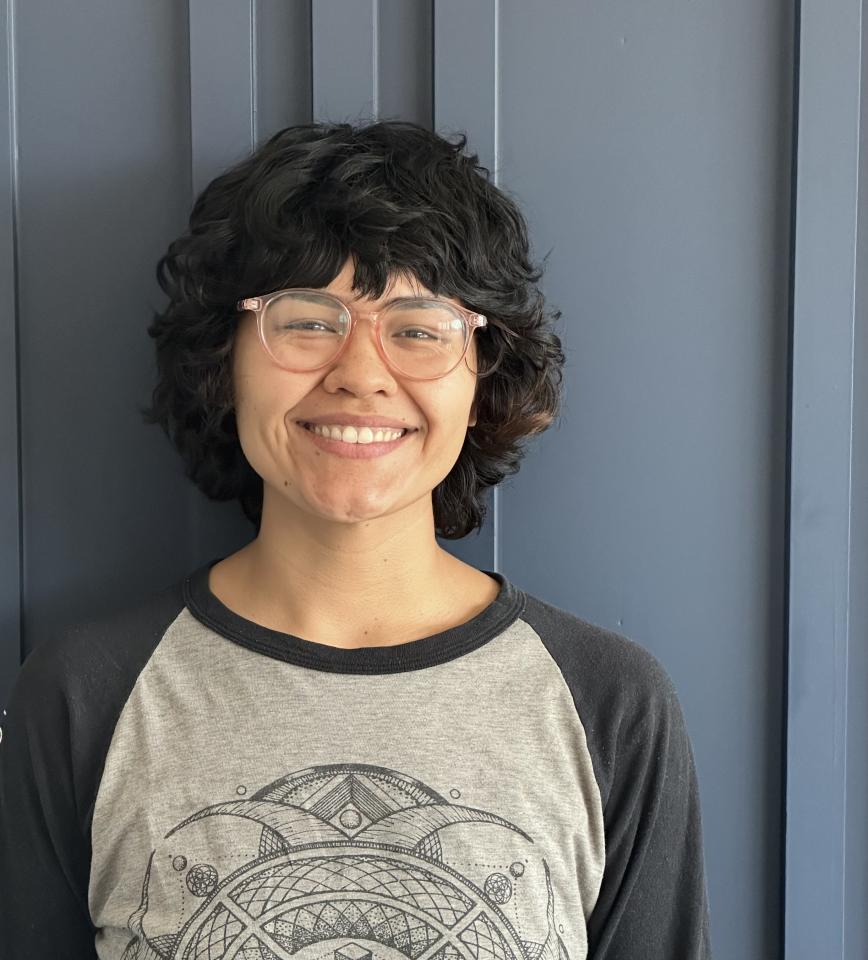 Can help with chronic pain, rehabilitation, scar tissue, and stress relief. Characterized by firm to deep pressure, knuckles, thumbs, and elbows. Perfect for all your recovery needs!
Reduce anxiety and stress, relieve pain and muscle tension, boost immunity, and relieve muscle tension with heat therapy. Recommended for optimal relaxation.
Includes a full body exfoliation followed by a hydrating formula of shea and cocoa butter applied with relaxing massage by one of our licensed therapists. You will leave our place completely relaxed and GLOWING!
JOJOBA OIL HAIR AND SCALP TREATMENT
A relaxing scalp and hair massage with nourishing jojoba oil, known to moisturize the scalp and strengthen hair.
COLD ROSE QUARTZ FACE MASSAGE
Rose Quartz is known for healing properties such as joy, abundance, love, and energy. Cold stone face massage promotes healthy skin, relieves migraines and sinuses, and leaves you feeling relaxed and rejuvenated by reducing stress and tension in the muscle tissue. Our session begins with a relaxing hot towel, a rose serum face massage, and ends with a cold rose quartz gua sha treatment.
MANUAL LYMPHATIC DRAINAGE
Improves immune function, relieves swelling, and increases circulation. Some signs you may need a lymphatic massage include: swollen lymph nodes, allergies, chronic fatigue, and even depression.
Technical approach to a specific area of concern that needs healing or relief. Characterized by targeted pressure, stretching, and mobility modalities.
MINDFUL MASSAGE
A massage with customized energetic and healing modalities. Tools available include: smudging, oils, crystals, and prayer. Best for clearing or releasing energies, transmuting, and inner healing.