TRANSCEND HEALTH SPA




WE ARE HERE FOR YOU.


MORE THAN A SPA, A COMMUNITY.


REST. RECOVER. TRANSCEND.

We are your new safe-space and we offer a variety of holistic services specifically designed for your optimum rest, recovery, and most importantly, your transcendence. All our services are tailored to accommodate you in transcending into a higher quality of life on a monthly, weekly, or even daily basis! We are here for you every day of the week for all your wellness needs, be it: therapeutic, cosmetic, energetic, or perhaps an entire day dedicated to your mind, body, and soul. We are a locally owned business, and our therapists are dedicated to the well-being and growth of our community. Because all our staff are entrepreneurs themselves, you can look forward to an adventure that is constantly evolving! From our décor to our services, each person who comes into our space leaves their mark, allowing you to frequently indulge the self-care junkie within you with new and refreshing experiences.
If you are waiting for permission to take care of yourself, take our space as a blessing from the universe. We are here to hold space for you and are excited for you to leave more elevated than you came. You can walk through our door expecting much more than just a day of priming, and nothing less than personable, detail-oriented, and relaxing experience that will leave you refreshed.
From float tanks to saunas, cold plunges and massages,come expecting to leave rejuvenated! From athletes to students and anyone and everyone in between, our space is here to provide you with all your self-care needs. All our services can be used on a daily, weekly, or monthly basis to aid you in your recovery, rehabilitation, or just your necessary rest. Come in for a therapeutic session guaranteed to give you a better quality of life and elevated mood. Whether you're struggling with mental or physical stress, let us be your mood booster. From body work to self care, we are your local paradise. If you're not from San Antonio, you will leave wishing you could take us with you!
Come and TRANSCEND with us, any day of the week!
Please feel free to call and chat with us about all your wellness needs, we can help you build a fully customized plan just for you! We are constantly evolving and transcending

Follow us on Social Media to keep up with our newest services, challenges, and special events.
COLD PLUNGE
The only one in the San Antonio area, our cold plunge is popular! The holistic benefits of the cold plunge include immune system support, increased circulation, decrease in inflammation, pain relief, increase in mental and physical resilience, and is the perfect mood and energy boost! Skip that second cup of coffee and take a plunge! Pair this with our Infrared Sauna to try our FIRE AND ICE combo for optimal results!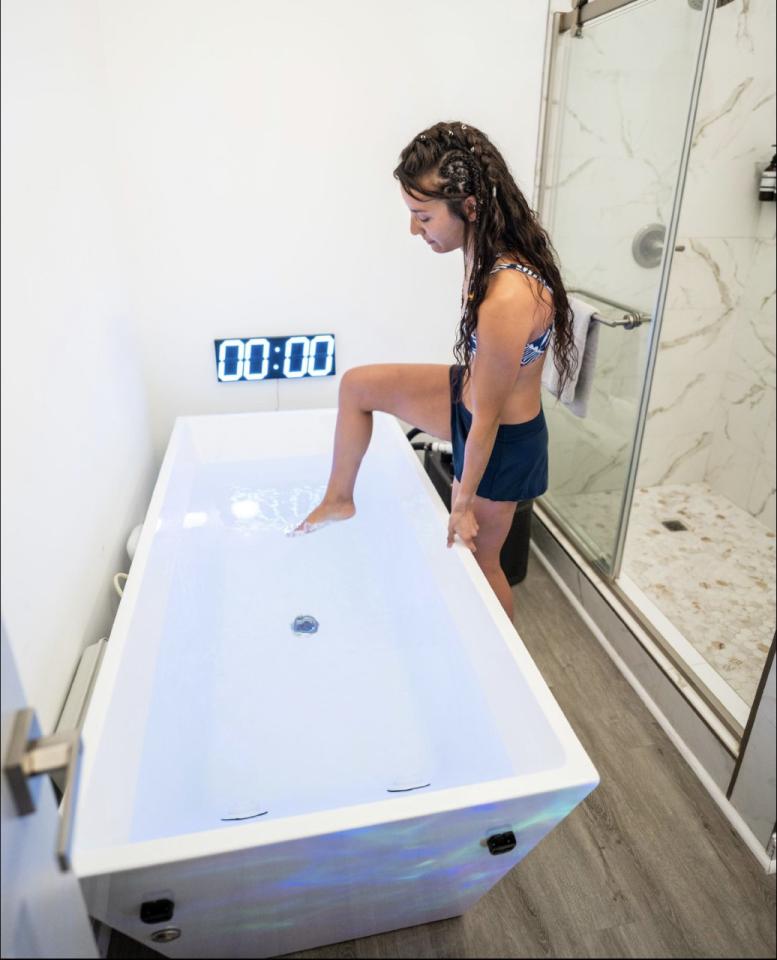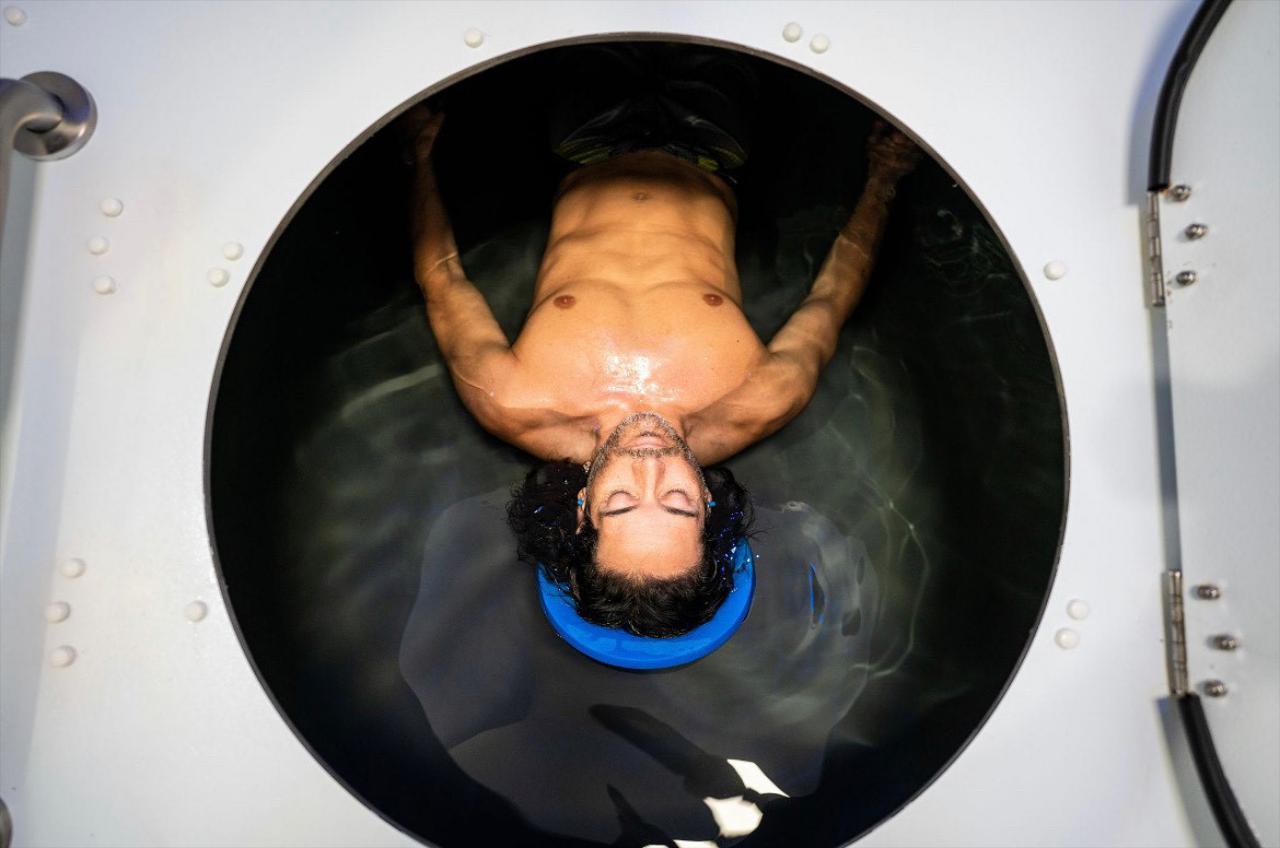 FLOAT THERAPY
Your favorite salt bath! Nothing says relaxation like a good salt bath and our float tanks are filled with a A LITERAL TON of Epsom salt! Epsom salt is known for its healing properties, aiding in stress relief, relaxation, as well as reducing inflammation, and stimulating healing by delivering magnesium to the muscle tissue.
INFRARED SAUNA
Infrared saunas differ from regular sauna as they use infrared light to heat your body allowing you to enjoy the sauna without the more extreme temperatures. Benefits of the IF Sauna include detoxification and relaxation, while the chromotherapy lights reduce inflammation, and aid with pain relief.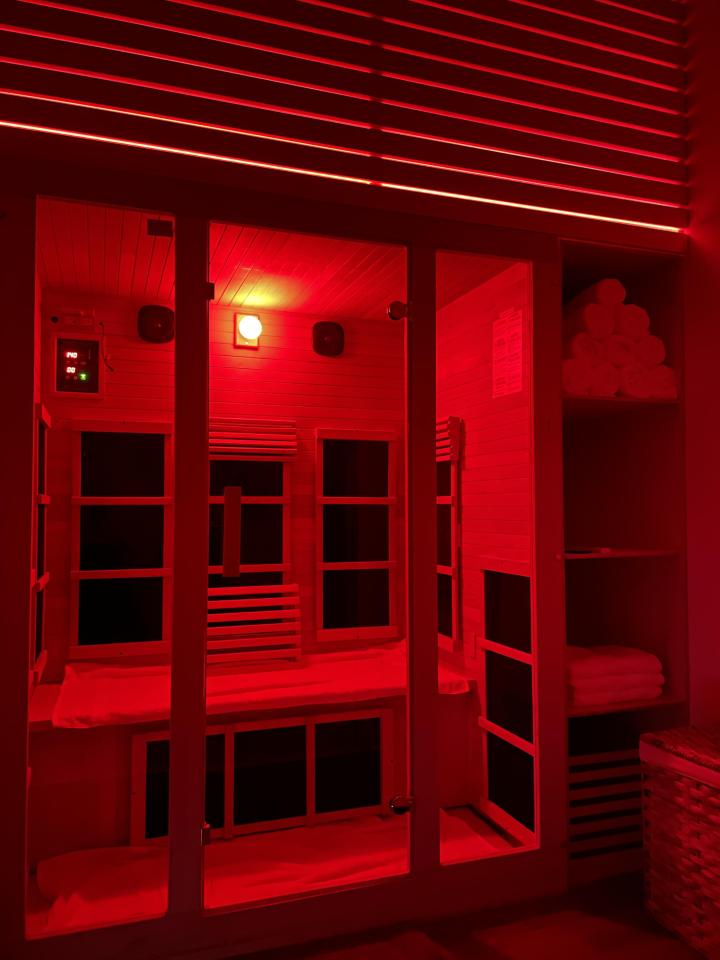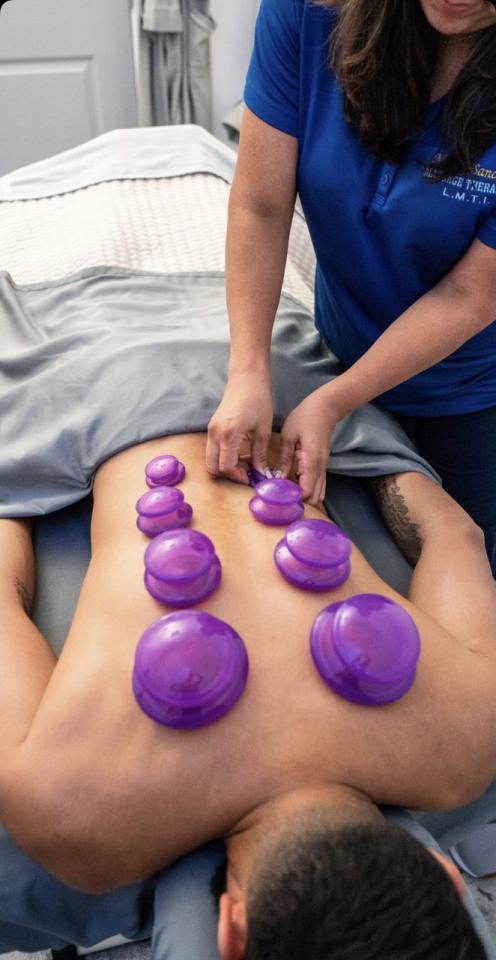 MASSAGE THERAPY
Massage therapy is known to aid in a variety of holistic needs such as: relaxation, pain relief, lymph drainage, stress relief, cellulite reduction, insomnia, muscle tissue regeneration, increased circulation…
The list is endless, to say the least! We have several professional and experienced therapists available for anything ranging from mindful to medical massage. Our massages are priced for a full sixty or ninety minutes long, nothing less! You can come with confidence that you will receive your full time and not feel rushed in the process. Choose from a variety of add-ons to elevate your service.
Transcend
Our best advice is to go with the flow, relax, and enjoy the experience. Your visit should not be worrisome in fact it should be a positive experience. We promise we'll go over anything you need to know before any of your sessions. Remember you're allowing your body to completely reset without having to do a thing but show up.
We are proud to offer some of the most experienced and well trained team members in the area. We take our industry seriously and understand that you have several options available. We appreciate the opportunity to show you how we stand out from our competitors and want to earn your recommendation and future business. Contact us today with your questions and let us help you get started.